Title
See you at DrupalCon Portland 2022
Body
It's been a long three years, but the Drupal community is getting back together in person for DrupalCon Portland! (Apr 25-Apr 29)
The pandemic robbed us of the first-ever DrupalCon Minneapolis (our "hometown") in 2019, and again in 2020 for what should have been DrupalCon Boston. But finally in 2022, the Drupal community is getting back together in person for the annual DrupalCon North America. 
Although the finer details continue to change each year, the basics remain the same – thousands of Drupal developers, users, site owners, content editors, trainers, and learners all gather for a week of training, summits, keynotes, sessions and socializing. It's one of our favorite activities and we're so glad it is back.
Sponsoring and Supporting Drupal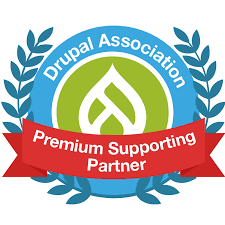 Electric Citizen continues to be a strong supporter of open-source and Drupal in 2022. We've renewed our commitment as a premier supporting organization, and continued our practice of sponsoring DrupalCon as well.
If you're in Portland this April, find us on the exhibit hall at booth #304!
Paragraphs