Title
Migrating Drupal 7 Sites to Drupal 9
Body
The Office of Academic Clinical Affairs (OACA) supports clinical research and care for the University of Minnesota.
Their portfolio of services includes overseeing a dozen different institutes, including the Center for Bioethics, Masonic Cancer Center, and the Community Health Care Center. Each of these organizations has its own unique online content and website.
OACA came to Electric Citizen needing help upgrading 9 of their websites to the latest version of Drupal while applying new designs, features and site build.
The final list of sites we worked on includes:
Paragraphs
Drupal 7 is reaching its official end of life (support) in November 2022. This means no more updates, security patches or other official support will be offered on Drupal.org. Like many site owners with an old version of Drupal, OACA needed to upgrade.
As a CMS, Drupal underwent a dramatic update "under the hood" for version 8 as an effort to modernize the software and ensure its relevance for years to come. While Drupal itself continues to be free, the upgrade does involves a timely and sometimes complex upgrade process. For OACA, this effort was multiplied by the number of Drupal 7 sites they had active. 
Launched one at a time, we worked over the course of many months to recreate content types, media, image styles, Views and other data while the client handled manually migrating the content itself. 
OACA provided our team with custom design files for each site. Our team then reviewed and advised the client on any changes needed before finalizing the designs. The next step involved building out and theming each site as needed, to meet client needs and follow the new designs.
Each new Drupal install began with a base theme of a University-wide design (Folwell). They were then customized and extended as needed by our team of developers while preserving core features of the base theme.
When migrating out of Drupal 7, a number of core features and tools need to be fully rebuilt, including all Views, Media, and custom templates. This meant each site was effectively rebuilt by our team, and pushed to the host servers via Git commits and Configuration Management. Once the new theme and new tools were in place, the final migrations were run and sites launched, one at a time.
Our team introduced a number of tools and scripts in the process. The most notable change was our site-wide custom implementation of the Paragraphs module. We built a number of custom "widgets" (components) on top of the base theme, to do everything from embedding lists of staff and events on the page to generating graphic lists of content and custom callouts.
In a few instances, we introduced dynamically changing menus and headers based on a page URL, such as Covid-19 Updates section to the Clinical Affairs website. This process was used to effectively create distinct "microsites" within a single site install.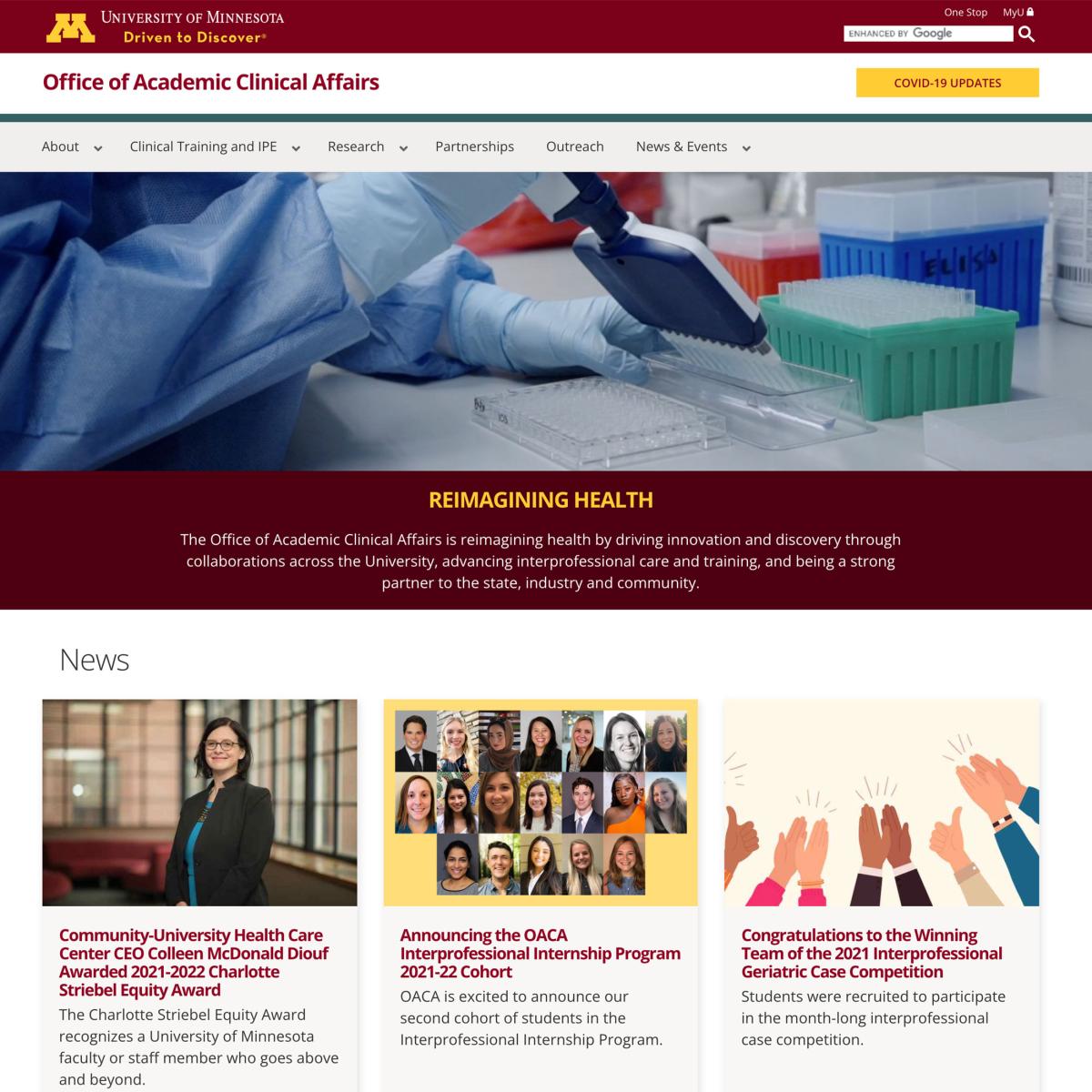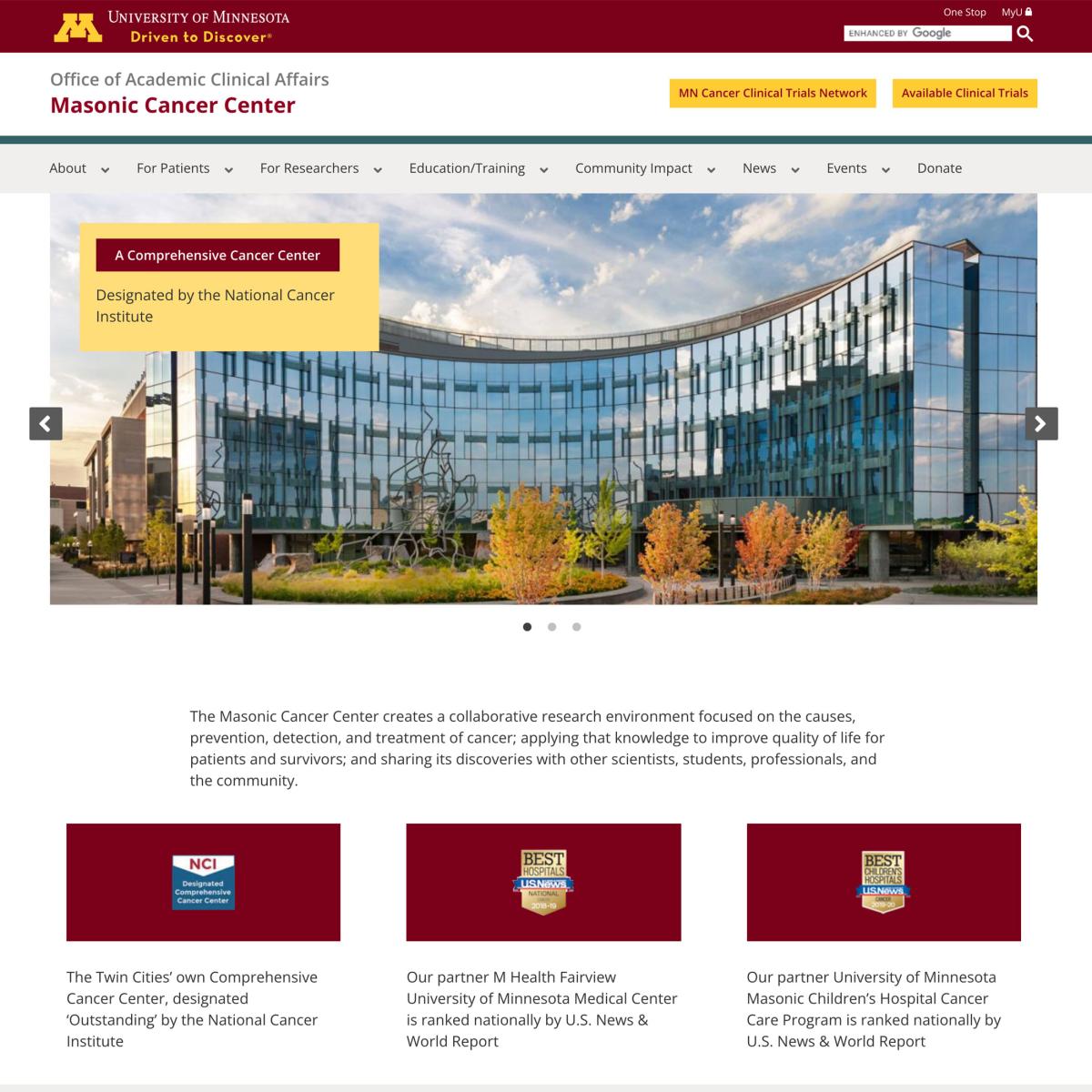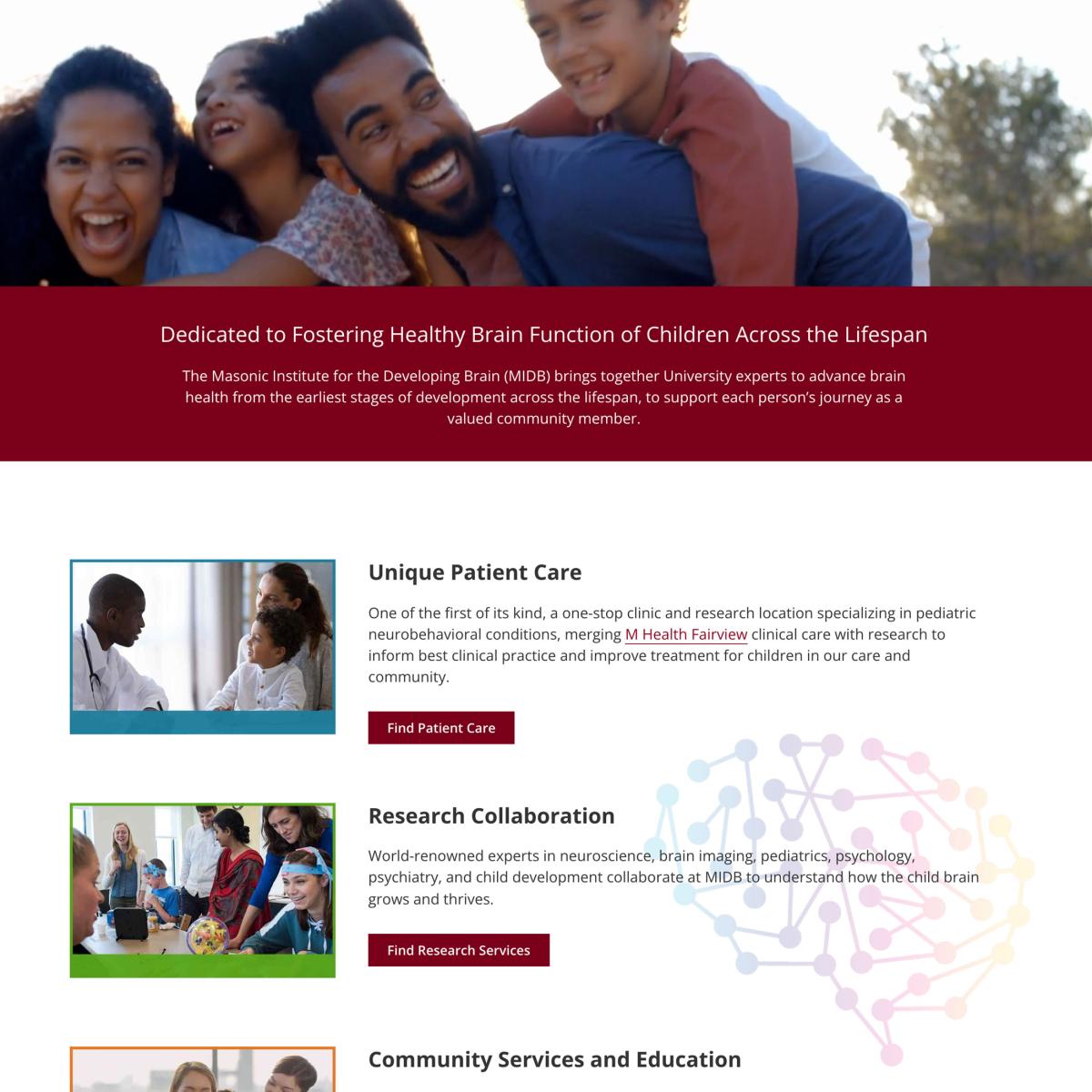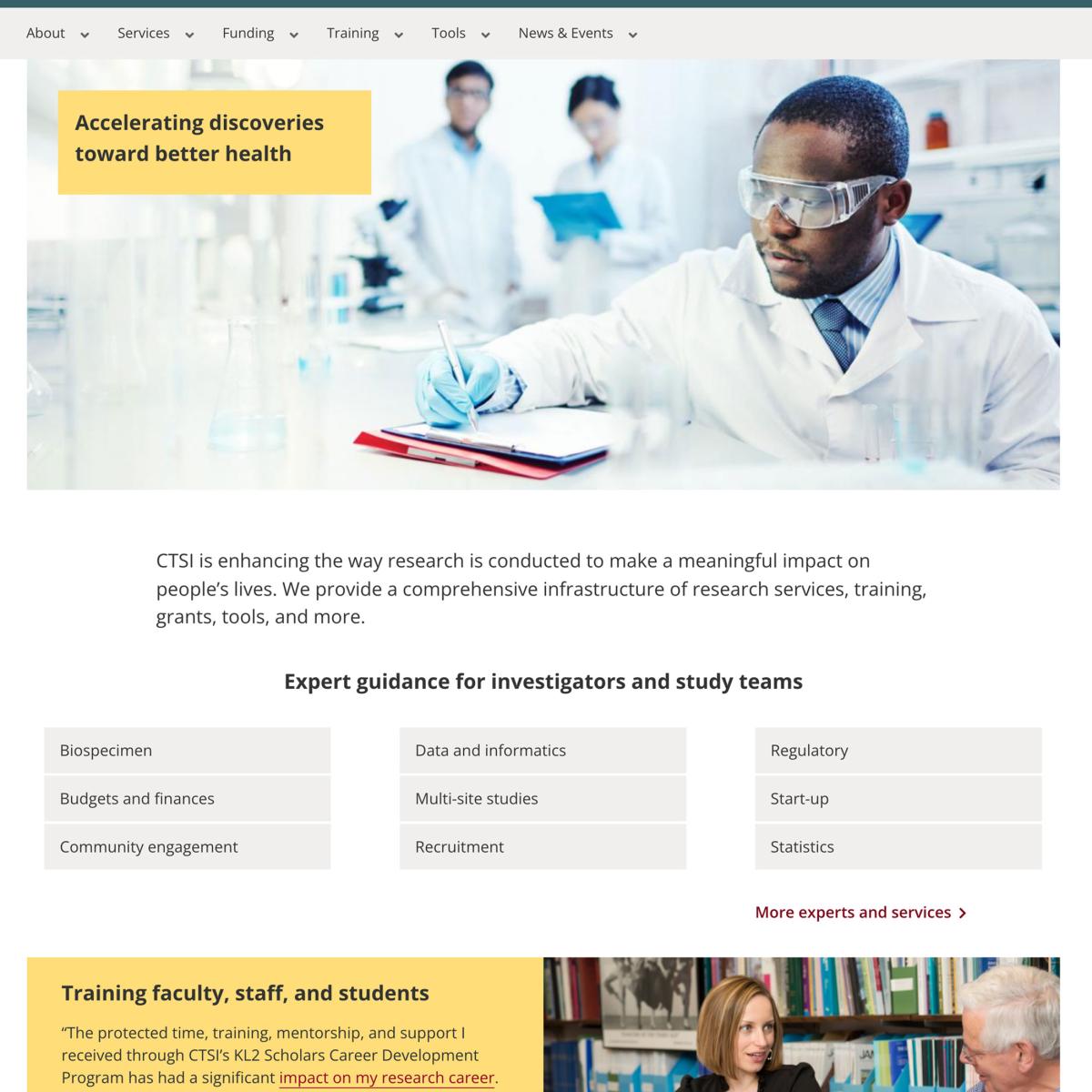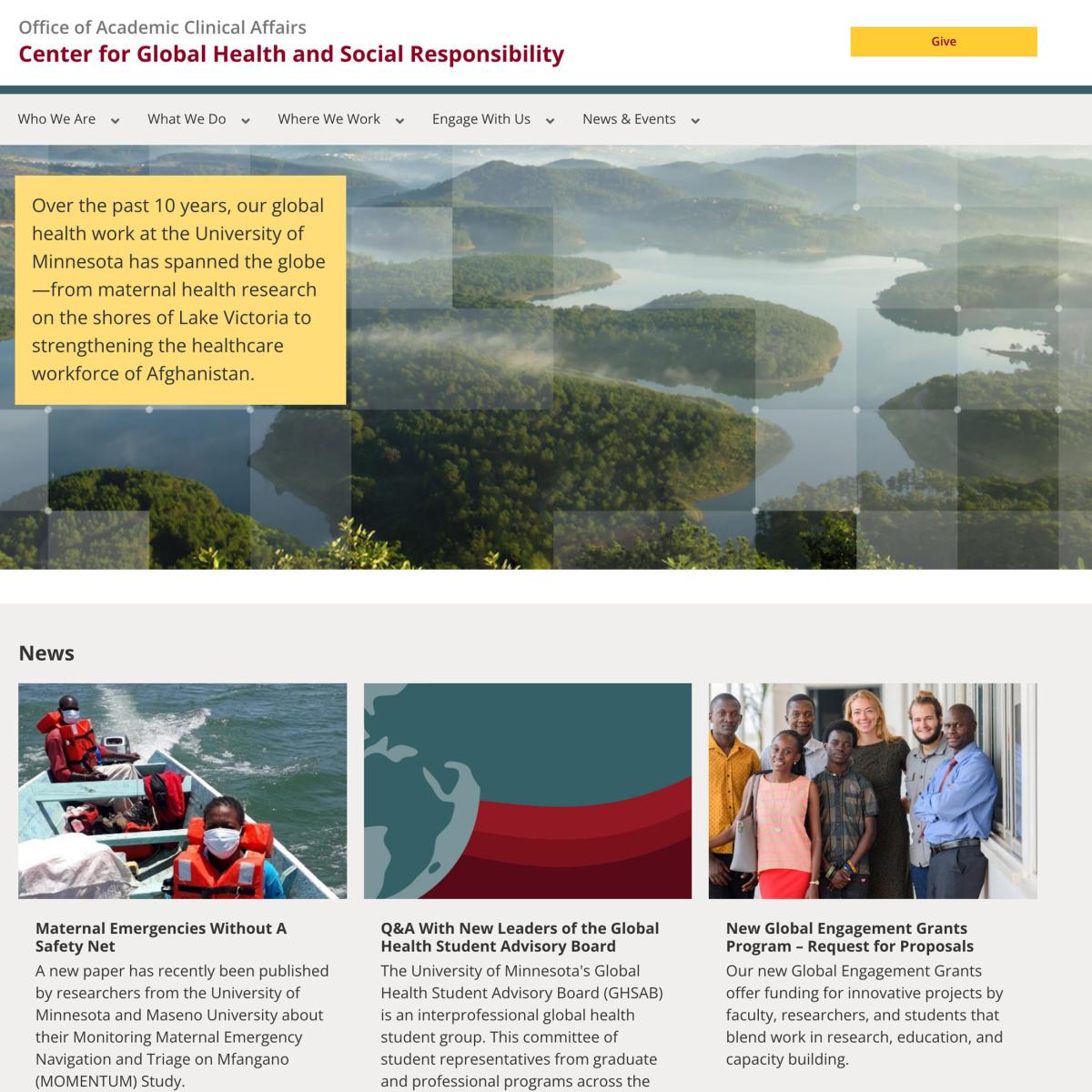 Soon after launching each site, our team then assisted with upgrades where needed from Drupal 8 to the (now) latest version of Drupal, Drupal 9.
Electric Citizen continues to offer ongoing support and consulting for OACA, and numerous other departments, as a preferred vendor at the University of Minnesota.