Title
Drupalcon New Orleans Recap
Body
In what has become an annual tradition, the Electric Citizen team traveled cross country for a Drupal-related conference.
DrupalCon North America is an yearly conference of the Drupal community, where over 3,000 designers, developers, project managers, marketers, and more gather to network, give presentations, learn, and have fun.
For myself and Tim, it was our 6th consecutive DrupalCon and Keri wasn't far behind (Adam was the newbie). We each went to the conference to learn, learn, learn. Also to improve what we offer at Electric Citizen and grow as a business, for ourselves and for our clients. We all had our own highlights from the conference which we'd like to share:
Dan's Highlights
Accessibility: We're on a mission to continually improve our understand of accessibility and the web, and several talks at DrupalCon helped us out.
Content Strategy: as we as an agency increase our work in strategic planning, learning all we can about how others are carrying out content strategy, content audits and other best practices.
Managing Support: continually improving the support services we offer our clients is another high priority this year, and I got several tips on how to keep getting better (including ramping up our support team!)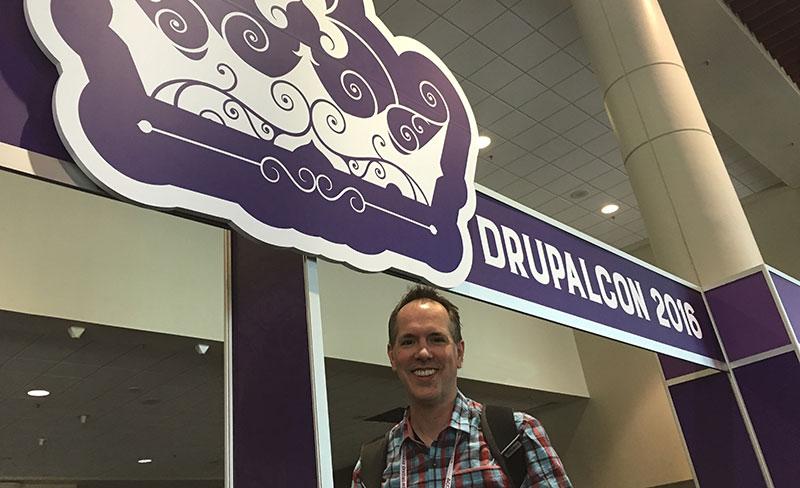 Tim' Highlights
Progressive decoupling: learning new techniques for bringing the latest in front-end development scripting over to Drupal, such as Angular.js.
Next Level Git: picking up tips and reminders of how much more we could do as a team with version control
Drupal 8: getting up to speed with everything that's new and improved with Drupal 8. The latest version of Drupal is slowly becoming part of our new builds.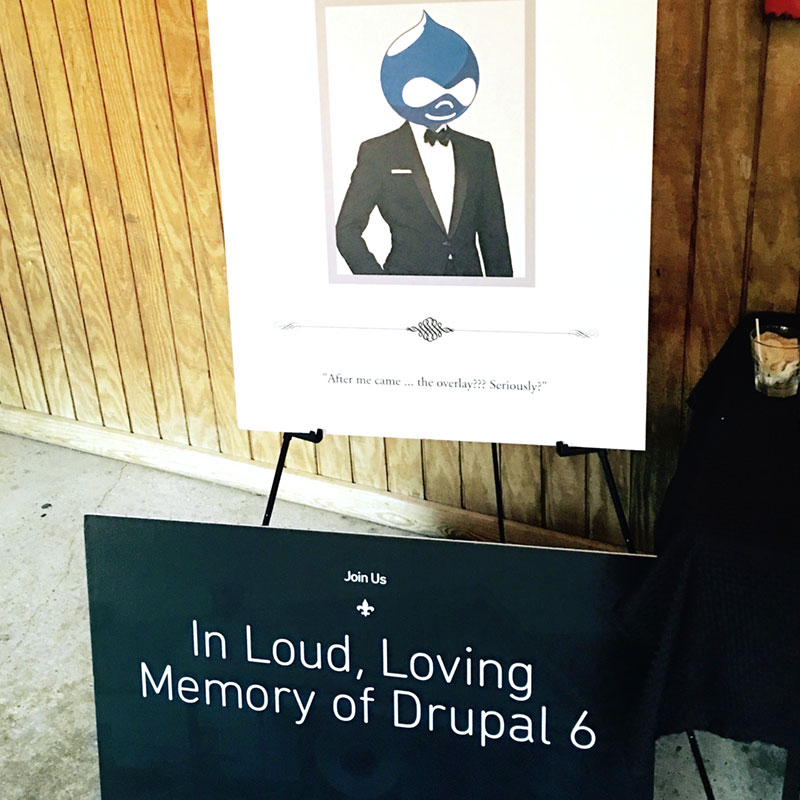 Adam's Highlights
Component-based design: how to better utilize "atomic design" and PatternLab in our design and theming process, so we are designing around reusable components and systems instead of simply "web pages"
Keri's Highlights
Wireframes to Widgets: we would like to continue improving our design and theming process and making it easier for a clients and developers to visualize and interact with websites as they are being designed. She picked up some ideas and techniques for better prototyping alongside Drupal.