Electric Citizen Presents...

June 13, 2018
Twin Cities Drupal Camp 2018 just happened and Electric Citizen were able to present no less than four sessions on subjects ranging from Drupal search, configuration management, local development environments and dealing with emerging tech.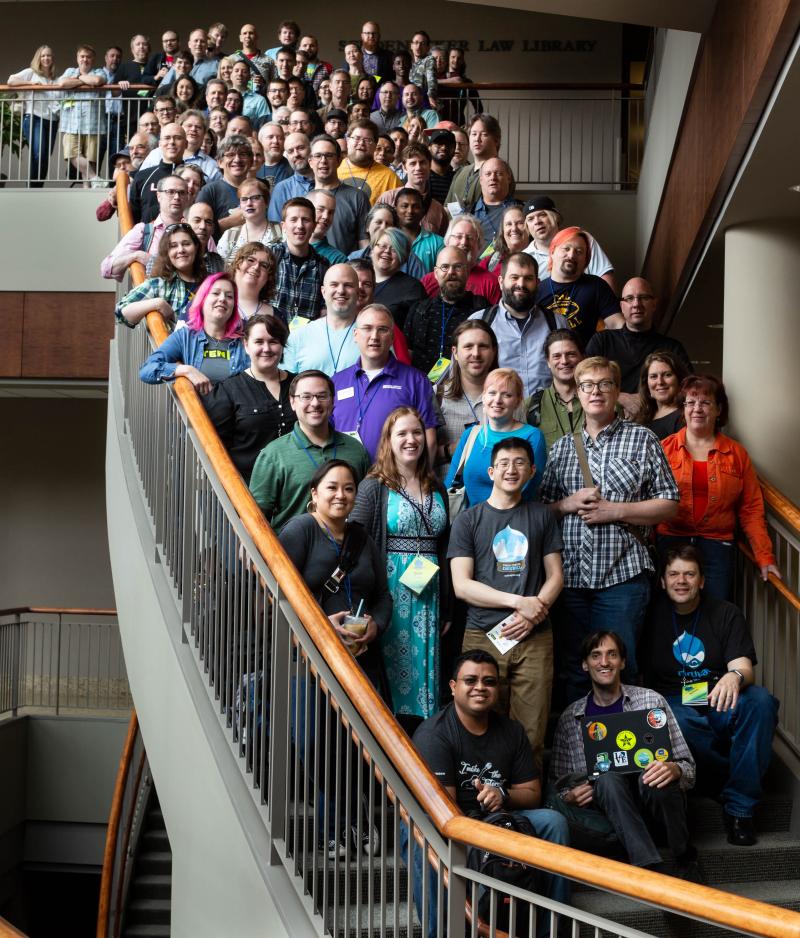 Just some of the folks who showed up for camp this year. Photo by Michelle Cox.
In the Twin Cities of Minneapolis and St.Paul, we are proud of our Drupal camp and this past weekend we hosted the ninth annual.  This established and well-attended event attracts the majority of local Drupalistas, some out-of-towners, and the odd Drupal luminary or two.
There are many components of a successful camp, but having good sessions is essential.  Nearly 40 sessions were offered this year with true diversity of topics and delivery styles; ranging from introductory talks to more technical, and from entertaining and fun to inspiring and thought-provoking.  At Electric Citizen we were very pleased to have four sessions approved, and these were recorded for anyone to watch.  See below.
Wilbur Ince presents his session on local dev environments
Electric Citizen presentations for TCDC 2018
Tim Broeker: Configuration Management for Humans
Wilbur Ince: Lando Ddev Docksal - Battle Royale of Local Development
Adam Fuchs: Easy, Flexible and Accurate Drupal 8 Search with Dr. Seuss and Search API
Dan Moriarty: The Next Big Thing and Why Should I Care?