Front-End Developer Toolbox: How Does Yours Measure Up?

October 18, 2017
Front-end development in 2017 is a complicated and constantly shifting landscape of frameworks, trends, libraries and strategies. It seems like there is a new 'must use' tool every few months. It can feel as though you're drowning in quicksand trying to keep your head above the latest trends. 
When you look at your front-end tool box, do you feel more like Bob Vila or Bob Saget? 
Before we go any further, let's make sure we're on the same page for the terms I'm about to use. By front-end developer, I'm referring to the good folks working on the client-side of a website, specifically the parts of a website that a visitor sees and interacts with directly. As a front-ender, you'll need tools that allow you to manipulate HTML, CSS, and JavaScript as quickly and easily as possible. Having something to check your work is a good idea as well. 
My must haves for a good front-end toolset are:
CSS Preprocessor
JavaScript Framework or Library
Task Runner
Lint or Debug program
(Note that there are many other tools not covered here, such as your choice of computer, your IDE and other software. For this article, let's just cover the libraries and frameworks.)
Javascript Framework or Library
There are a lot of tools to help write JavaScript, but what exactly are they? What's the difference between a framework and a library? What are the benefits of each?
A framework is a structure imposed on JavaScript to solve a specific problem or provide a consistent or simpler way of coding. Think of it as a template or set of rules for your code which is then output through the framework and its attendant libraries. Frameworks enable you to build component pieces (or to use existing components in the framework's libraries) and call them as needed with script while building your site. React, Angular, and Backbone are popular frameworks.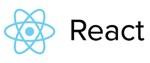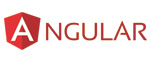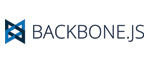 A library is a toolkit meant to do specific, well-defined tasks. It makes it easier to write JavaScript without forcing the way in which you write it. You can plug and play the existing scripts as needed to get the outcome you want. While being more flexible and variable than frameworks, libraries can also be more difficult to master and more of a performance burden if used incorrectly. jQuery and MooTools are common libraries.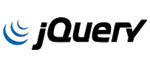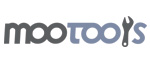 I've been a jQuery guy since I started my first web project ever, but the increasing popularity and stability of frameworks definitely make them an attractive choice. React and Angular seem to still be fighting it out for position as the most popular framework but React is supposed to be a bit easier to learn and if you're a Drupal front-end developer, getting to know React is definitely a good idea given the recent push to use React for Drupal's administrative UI's.
Lint and Debug
We've covered writing fun and fancy CSS through a preprocessor, using a framework or library to take the pain out of JavaScript, and putting a task runner to work bring it all together. Lastly, we need a proof reader. Some way to know that what we built is working or tell us what's wrong.
Think back over all the time you've spent trying to find a missing semicolon or unclosed bracket that brought a project to its knees, while you manually scanned 1000s of lines of code to figure out what you did wrong. Wish you had that month or so of your life back? Tools like Stylelint, ESLint, and your browser's built in development tools will not get that time back for you, but they will help prevent that pain from happening again.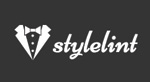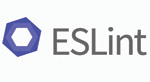 Stylelint and ESLint are command line lint programs that comb your code and compare it against a set of specified rules. You can write your own rules, use an existing library, or a combination of both. Your linting can be targeted to follow a set of best practices, just the rules you most care about, or help you overcome bad coding habits.
For instance, you can lint your Sass with Stylelint to show an error when you use spaces instead of tabs, leave too many blank lines after a block, or miss a semi-colon. ESLint can lint your javascript to detect if you are missing a bracket somewhere or have a comparison in which both sides are the same. For more in-depth information on Sass linting with Stylelint read my recent blog post Sass Lint: or How I Learned to Love the Lint.
Debugging
Another critical front-end tool is web browser developer tools. Firebug was an early version of these tools, available in Firefox, but now all browsers come with a set of developer tools. These developer tools allow you to inspect your CSS and HTML, test and debug style rules directly in the browser, and look for errors in the JavaScript console. A browser like Chrome even allows you to slow and stop animations, set the color scheme of the inspector, view print styles, and expand minified CSS and JS source files.