4 Things You Didn't Learn at Project Management School

November 8, 2017
Countless books, courses, seminars, and blog posts discuss project management methodologies and techniques. As technical project manager for Electric Citizen, I'm open to new ideas and refining our processes to better fit our team and clients. However, I also think that the soft skills of project management are as important as the methodologies to our success. I'd like to share a few insights I've gleaned over the years of working with clients and projects.
2. When others go deep, we go high
For project managers, it's our job to hold the vision for the project and to be able to articulate the most important goals. As your team moves through a project and deeper into the details of design and development, the potential for complexity increases. Complexity becomes a Siren's song luring your boat to deep dangerous waters filled with cost overruns, bloated features, and missed deadlines.
How to guide the team through perilous waters? Be the person who stays focused on the project priorities. As you review work in preparation for and during sprints, revisit the top goals, prioritized user stories, and desired outcomes for the project. Reiterate what's important and what's not for your team, and evaluate our development plans against priorities. Have the project "elevator speech" in your back pocket at all times. When the waters are muddied by complex tasks and decisions, your team and clients will appreciate your ability to articulate what is critical to success and what isn't.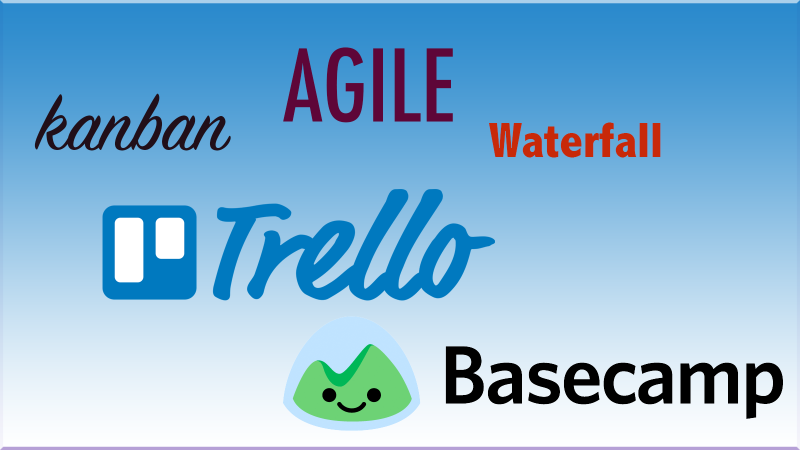 Some of the methodologies and tools we use
4. Bad news doesn't get better with age
Ain't that the truth.
One of my very first managers gave me this piece of advice, and it has served me well in professional and personal relationships. If something is heading south, address it quickly. Don't let part of the bad news be, "I should have mentioned this sooner."
If scope or budget are becoming an issue, say it.

If schedules are slipping, say it.

If you screwed up, say it.
Ideally, immediately present your client with a solution, options, or a path forward to remedy whatever is going awry. This is reassuring to clients, especially if they are, even slightly, surprised by your bad news.